Take me to the beach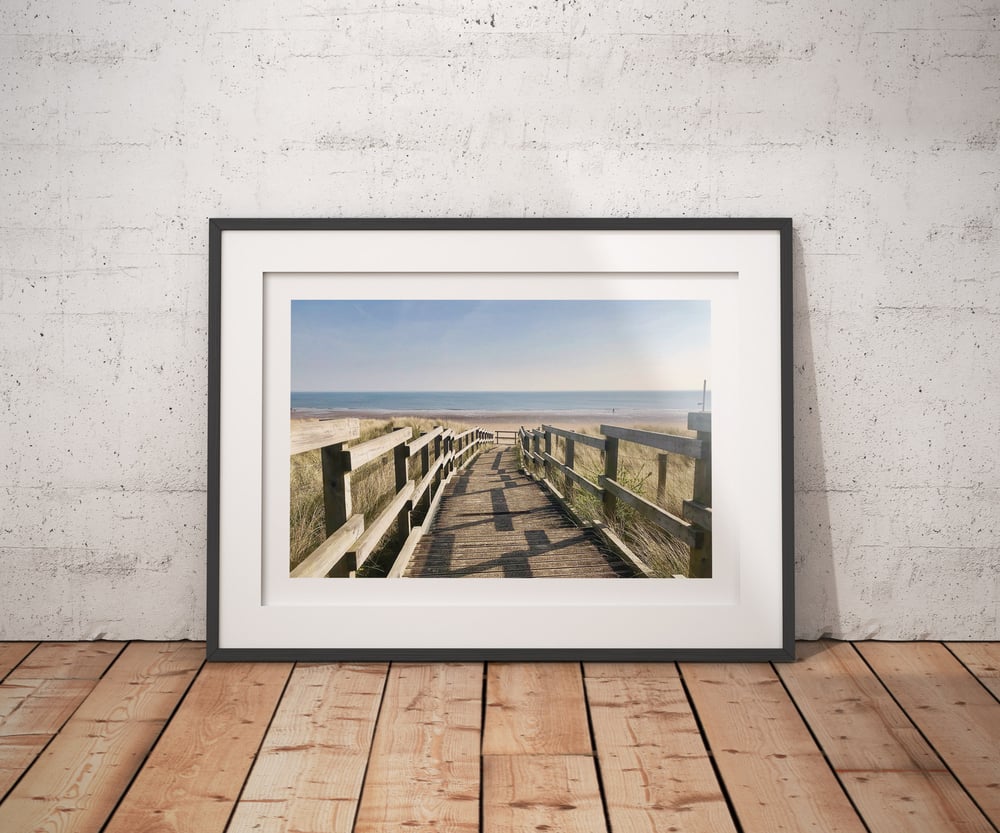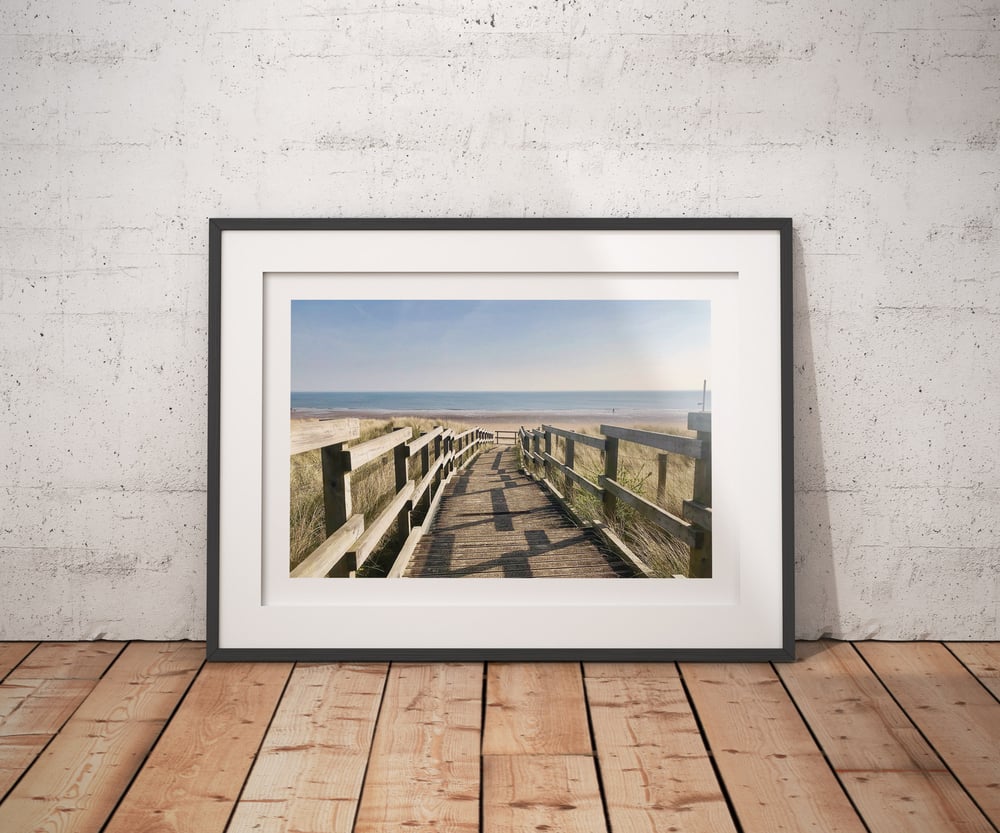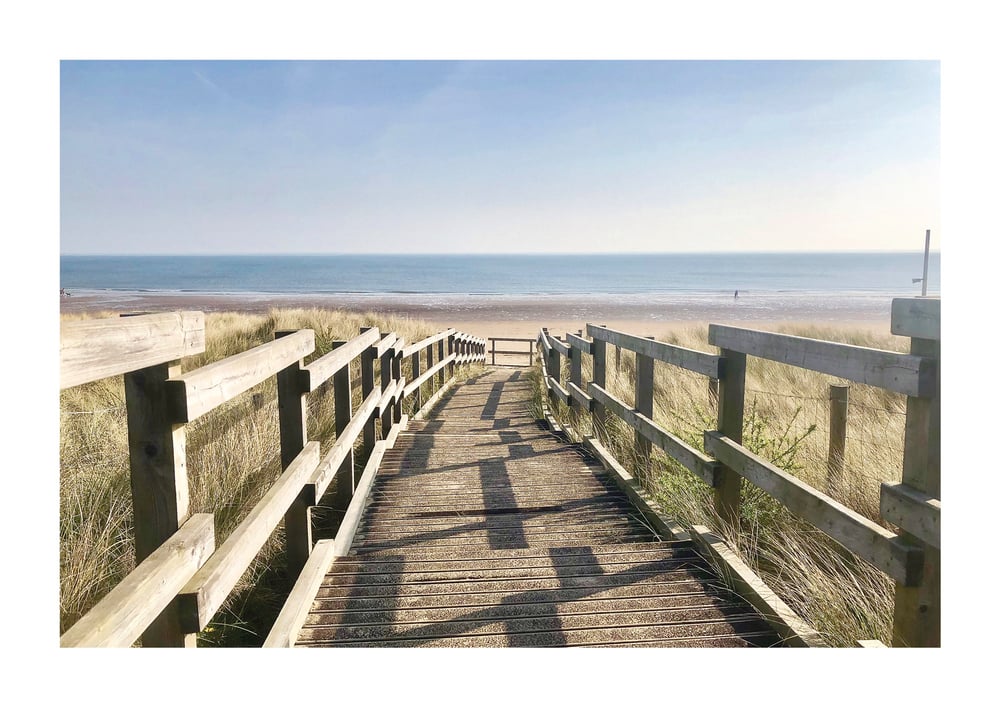 Tell me it's not just me that loves these steps. Hidden amongst the sand dunes they lead you from the busy main road above down through the wild long grasses with THAT view teasing you to come closer, welcoming you to this most fabulous of beaches. Come rain or shine, wind or snow, it's always a welcome view and a slice of peace, sitting at the end, dangling my legs off the walkway admiring the North Sea… Take me to the beach!
Living close to the beautiful beaches here in the North East of England, I'm often found wandering along them with my camera at the ready. My 100 Beach Photos series presents some of my best beach photos collected over the years.
+ Photograph by Mr Arteest (Mark Warner)
+ Part of the 100 Beach Photos Series
+ Limited edition
+ Signed, numbered and dated
+ Printed on premium grade 300gsm FSC certified 100% recycled art paper
+ Complete with a certificate of authenticity
+ Supplied unframed.