Stand Out Be You Lightbox Quote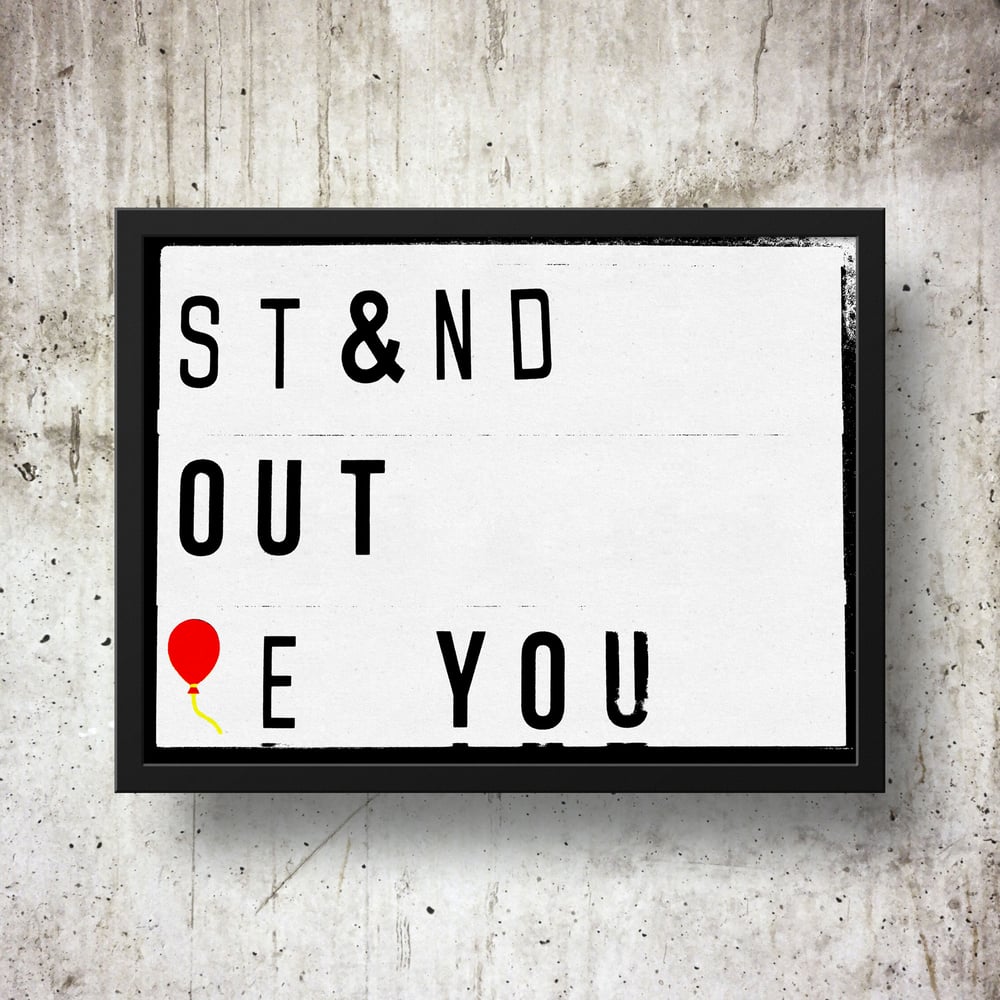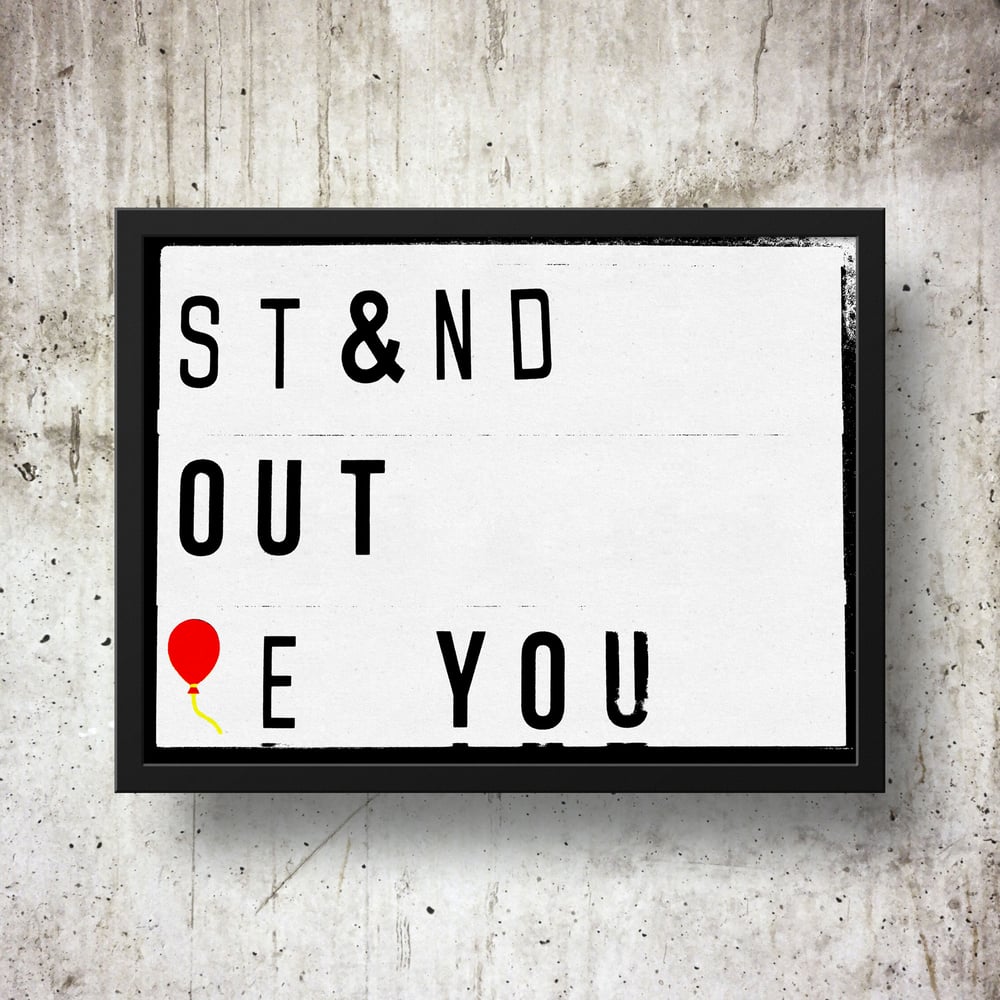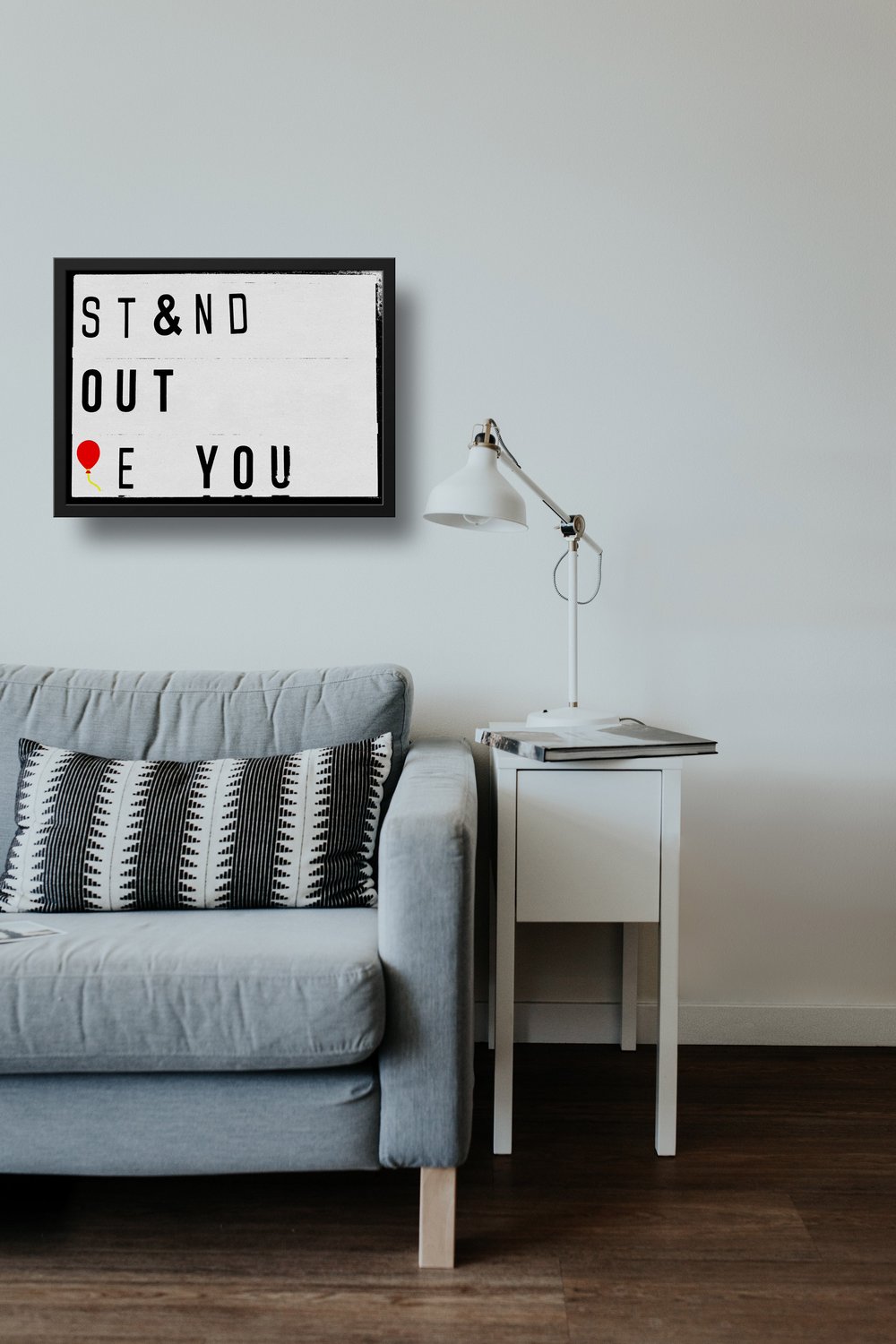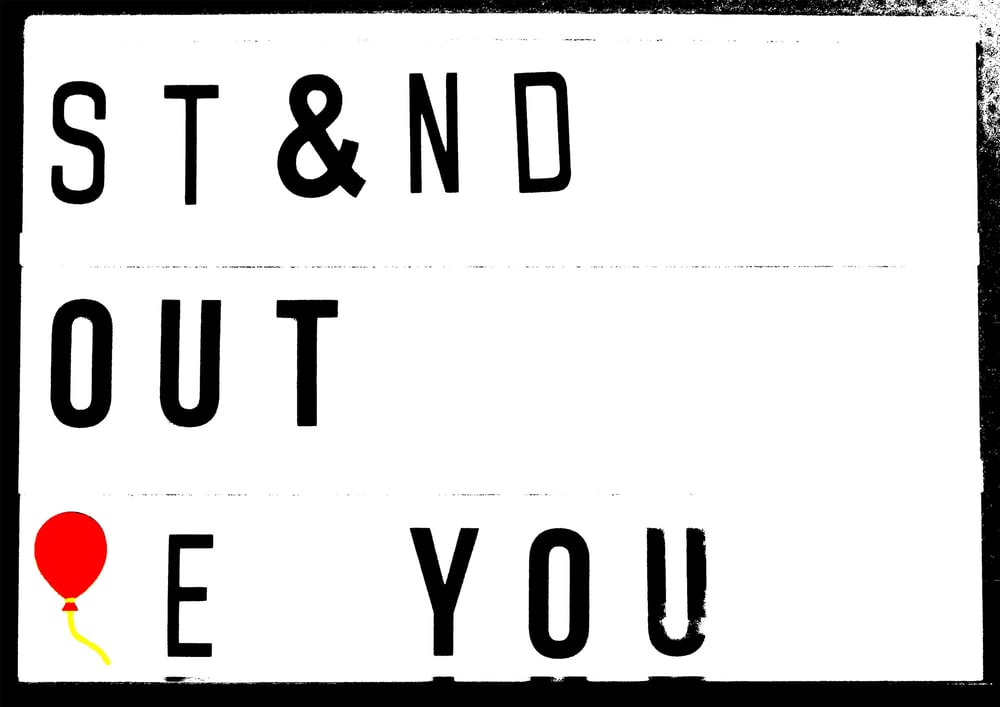 Stand Out Be You
Don't be afraid of who you are. It's totally ok for others not to align to everything you are or believe in. But if you can find the courage to stand out and be you, you may find you can be more at peace, less anxious about pleasing others and you will find that people will warm to you for all the right reasons. Remember, there is no 'normal' - trust me, I've spent years trying to find it and be it.
For the past year or so I've been using an A4 Lightbox to put statements on which I display in my living room window facing onto the street. Think of it like an analogue status update. Sometimes they are political, sometimes motivational; thought-provoking; song lyrics or just gobble-di-gook. Whatever is on my mind really.
I've graphically re-interpreted some of the most popular quotes into this series of Limited Edition prints.
+ Design by Mr Arteest.
+ Limited edition of 13 in each size.
+ Signed, numbered and dated.
+ Printed on premium grade 300gsm FSC certified 100% recycled paper.
+ Each limited edition print comes supplied with an official certificate of authenticity.
+ Supplied unframed.
+ Prints are sent flat in a protective paper and cardboard envelope - no plastic packaging is used!