Stacking stones at Tynemouth Pier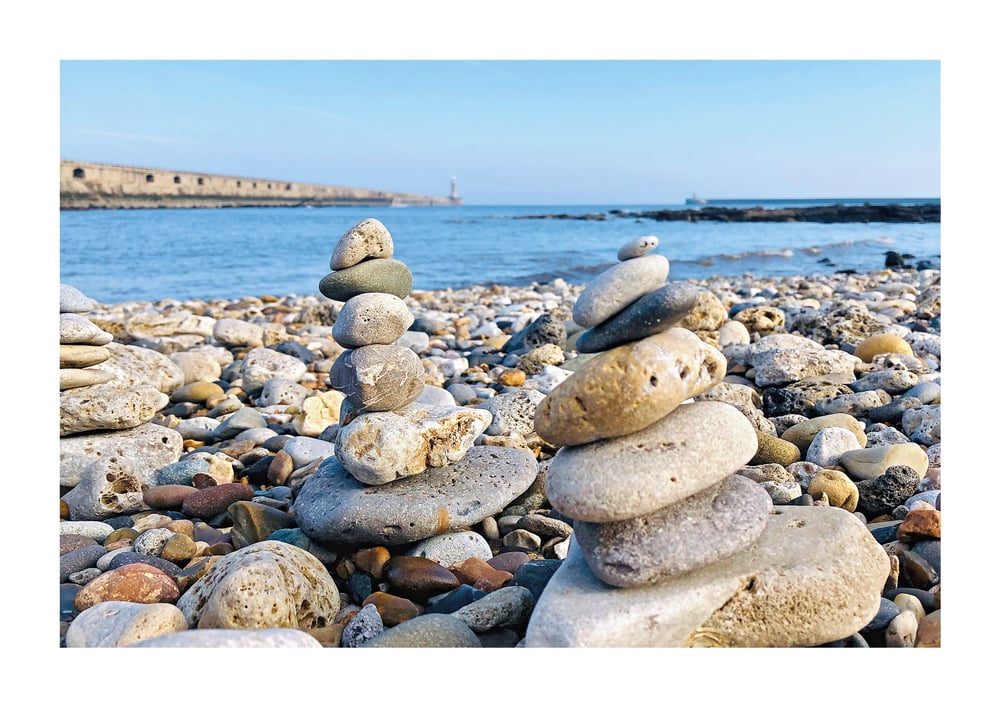 Now here's a beach that's less well known but special to me for its most varied collection of stones, pebbles and sea glass, a rarity along this stretch of coast in Tynemouth. Sometimes I just like to leave the golden sands behind; to sit and build these little monuments, finding the perfect shapes, sizes, weights and colours to bring peace and balance to life.
With the mouth of the river Tyne's waves licking gently at the shore as a perfect soundscape and a little lift of the head every so often to admire the long arms of the pier outstretched, embracing the cold North Sea, it's the perfect backdrop to provide a new perspective on life.
Living close to the beautiful beaches here in the North East of England, I'm often found wandering along them with my camera at the ready. My 100 Beach Photos series presents some of my best beach photos collected over the years.
+ Photograph by Mr Arteest (Mark Warner)
+ Part of the 100 Beach Photos Series
+ Limited edition
+ Signed, numbered and dated
+ Printed on premium grade 300gsm FSC certified 100% recycled art paper
+ Complete with a certificate of authenticity
+ Supplied unframed.