Mr Smileyman Thank You Greeting Card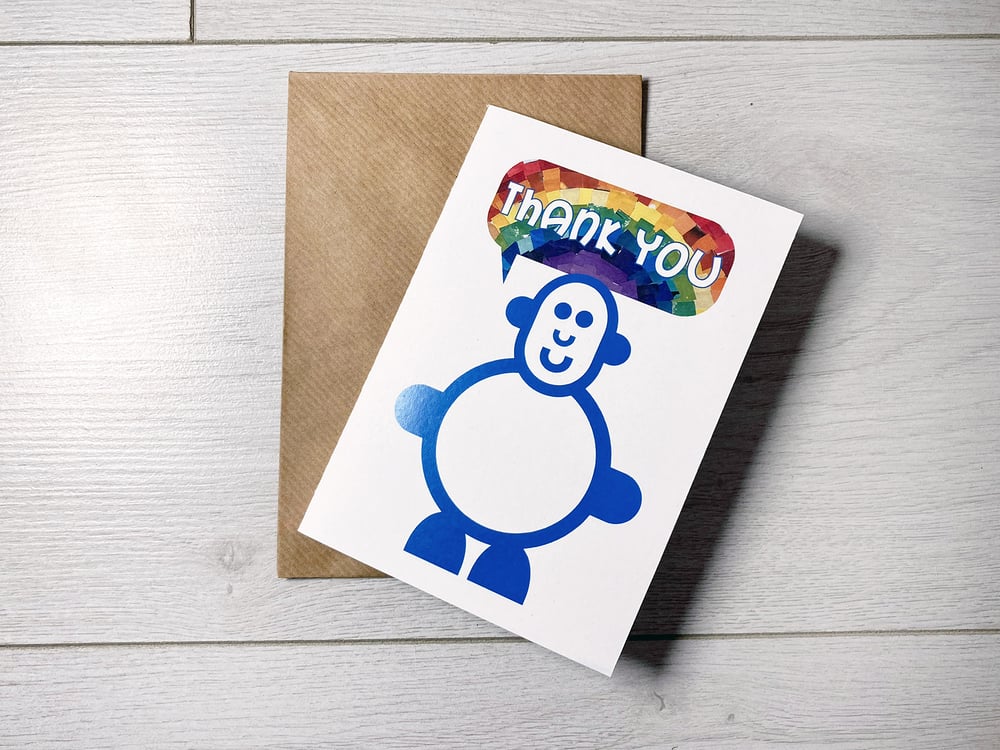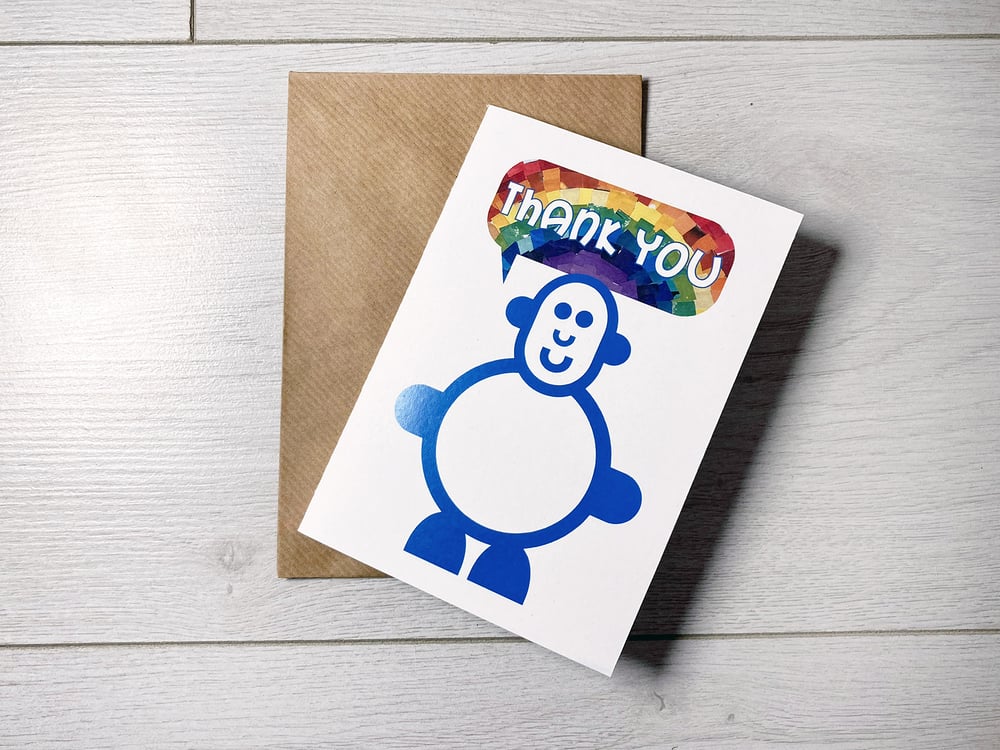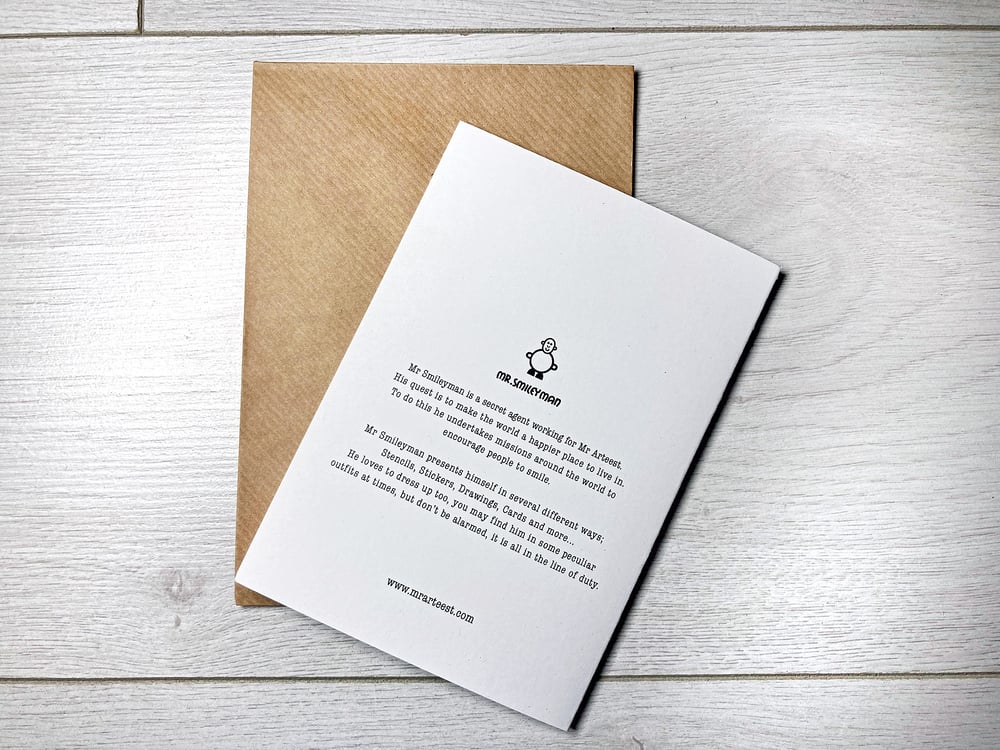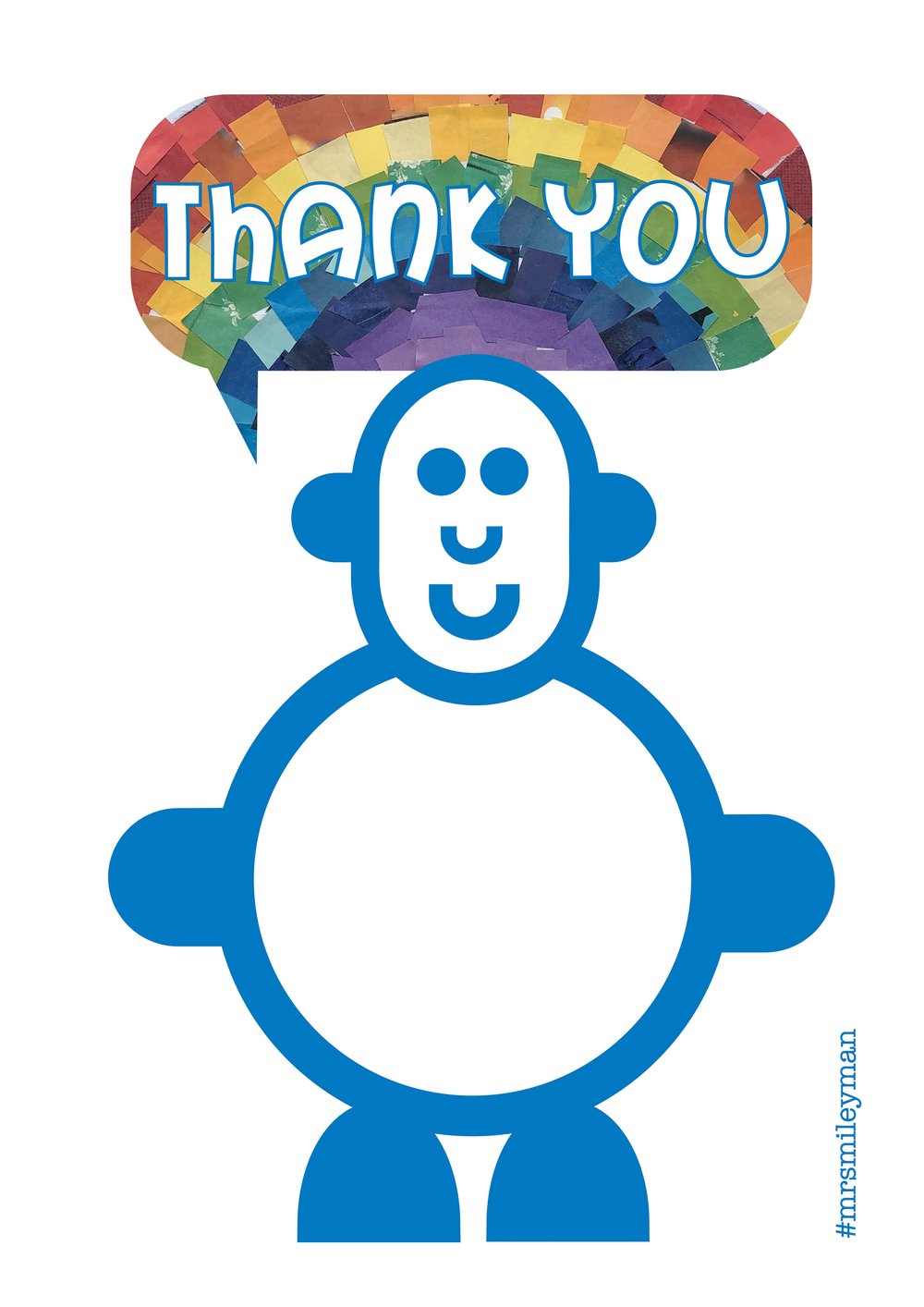 Mr Smileyman Thank You Greeting Card
Say thank you to someone you really care about.
Show your appreciation and support for NHS, care and frontline workers with this rainbow thank you print.
Mr Smileyman is a secret agent employed by Mr. Arteest.
His quest is to make the world a happier place to live in.
Mr. Smileyman presents himself in several different ways and you may find him in some very peculiar places and outfits at times, but don't be alarmed, it is all in the line of duty.
+ Design by Mr Arteest.
+ Printed on premium grade 300gsm FSC certified 100% recycled paper.
+ Greeting card supplied with a brown kraft envelope.
+ Sent in a paper and card backed envelope with no plastic!