It's All OK In The End Lightbox Quote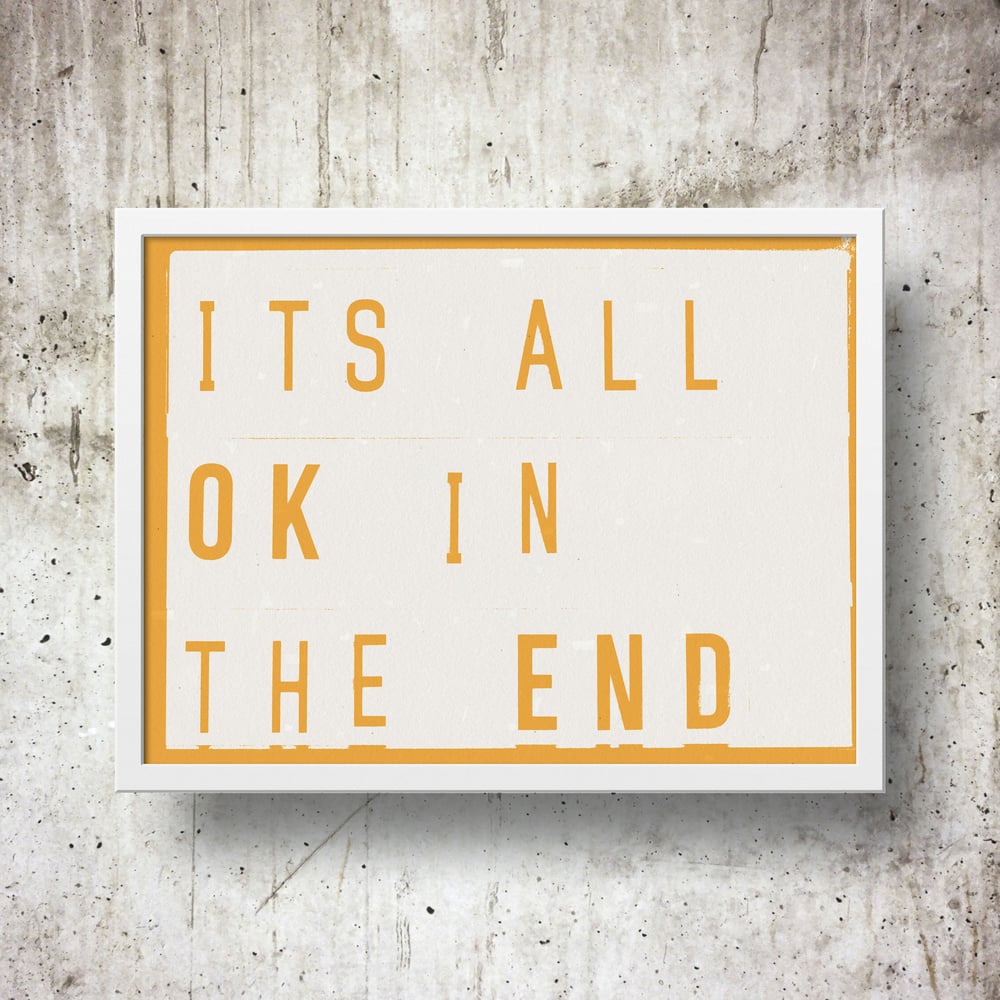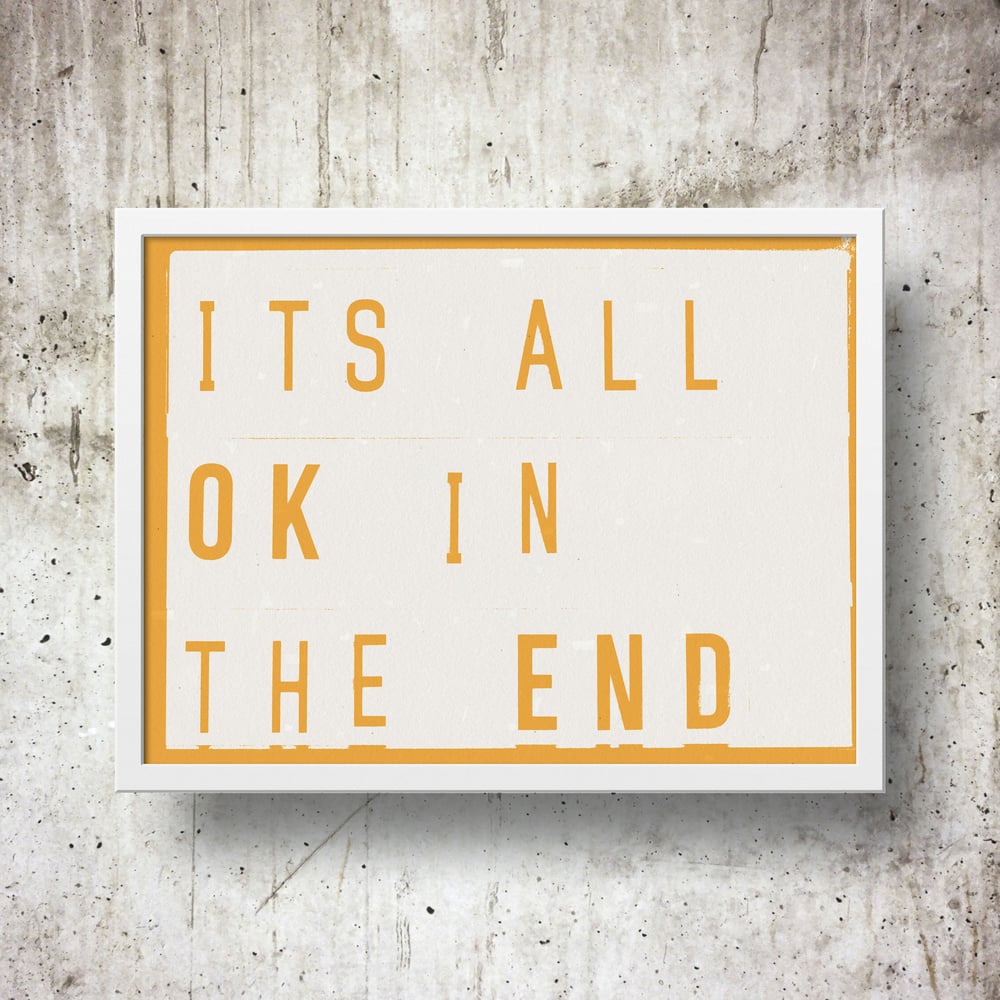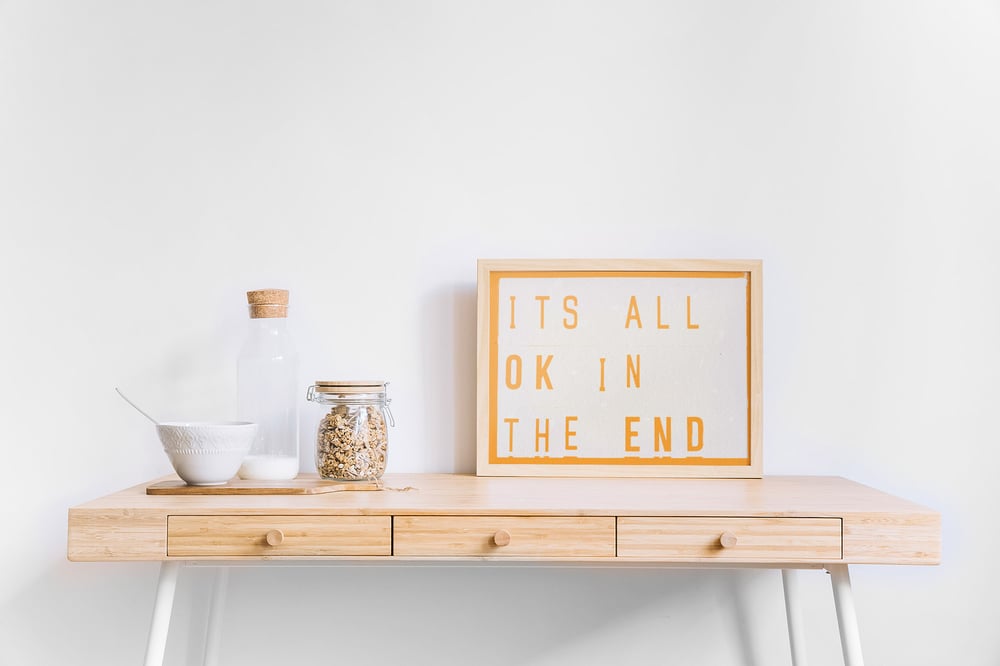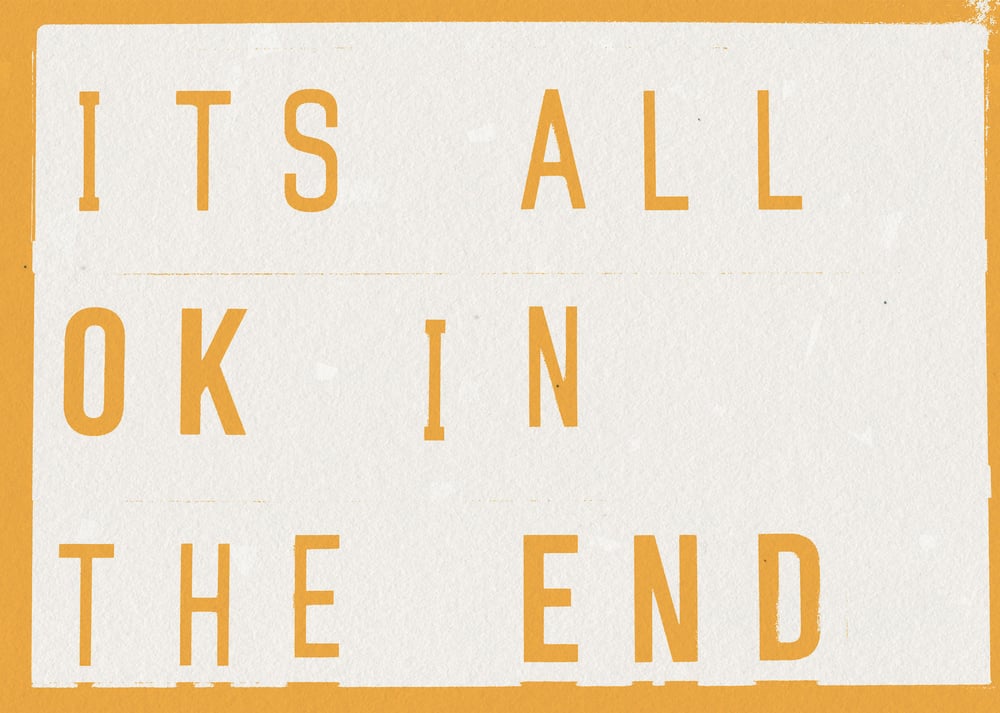 It's All OK In The End
Whatever crisis is happening right now. Whatever anxieties you feel. Whatever drama is unfolding. It will all be OK in the end.
Try to 'zoom out' from life. Picture your whole life on a timeline, a ruler or a tape measure, for example. This one thing, right now, it's just a little millimetre on that whole line. It will pass, and it's all ok in the end.
For the past year or so I've been using an A4 Lightbox to put statements on which I display in my living room window facing onto the street. Think of it like an analogue status update. Sometimes they are political, sometimes motivational; thought-provoking; song lyrics or just gobble-di-gook. Whatever is on my mind really.
I've graphically re-interpreted some of the most popular quotes into this series of Limited Edition prints.
+ Design by Mr Arteest.
+ Limited edition of 13 in each size.
+ Signed, numbered and dated.
+ Printed on premium grade 300gsm FSC approved 100% recycled paper.
+ Each limited edition print comes supplied with an official certificate of authenticity.
+ Supplied unframed.
+ A5 and A4 prints are sent flat in protective envelope, A3 and A2 prints are sent rolled in a sturdy tube by signed for delivery.