Forget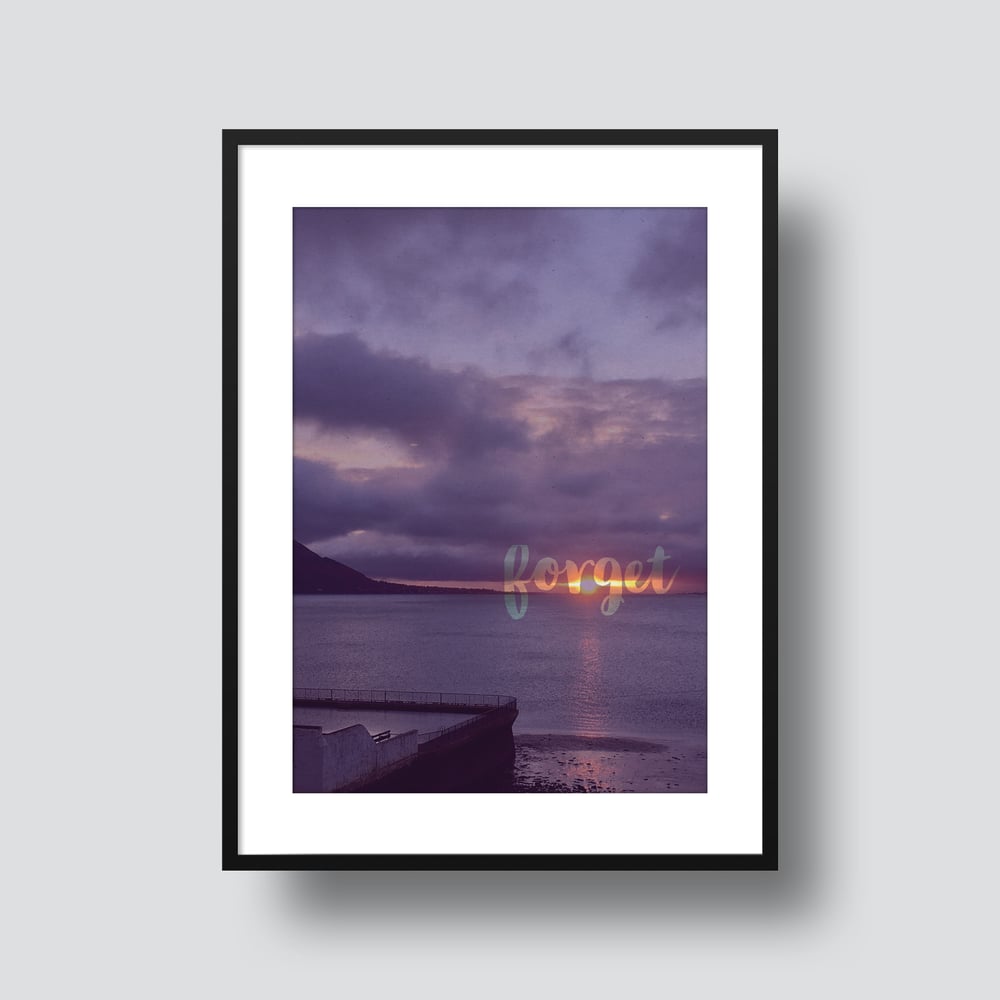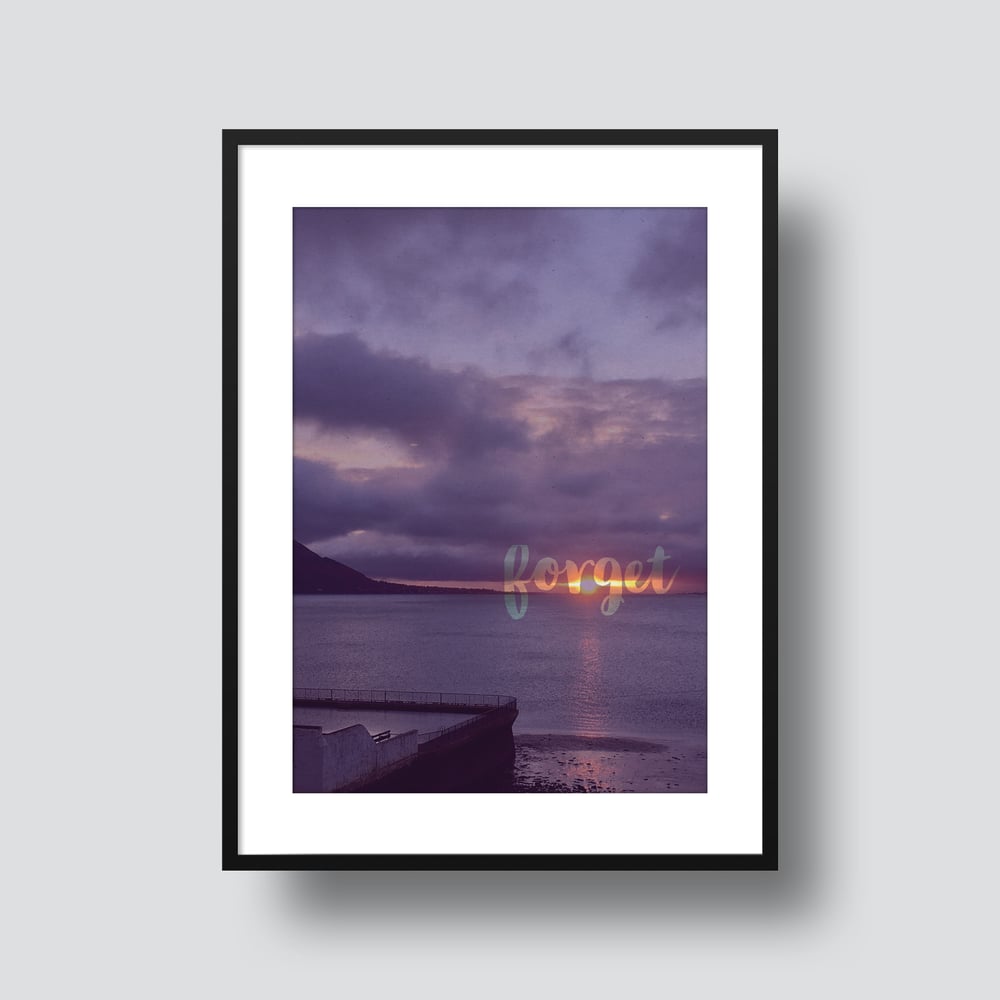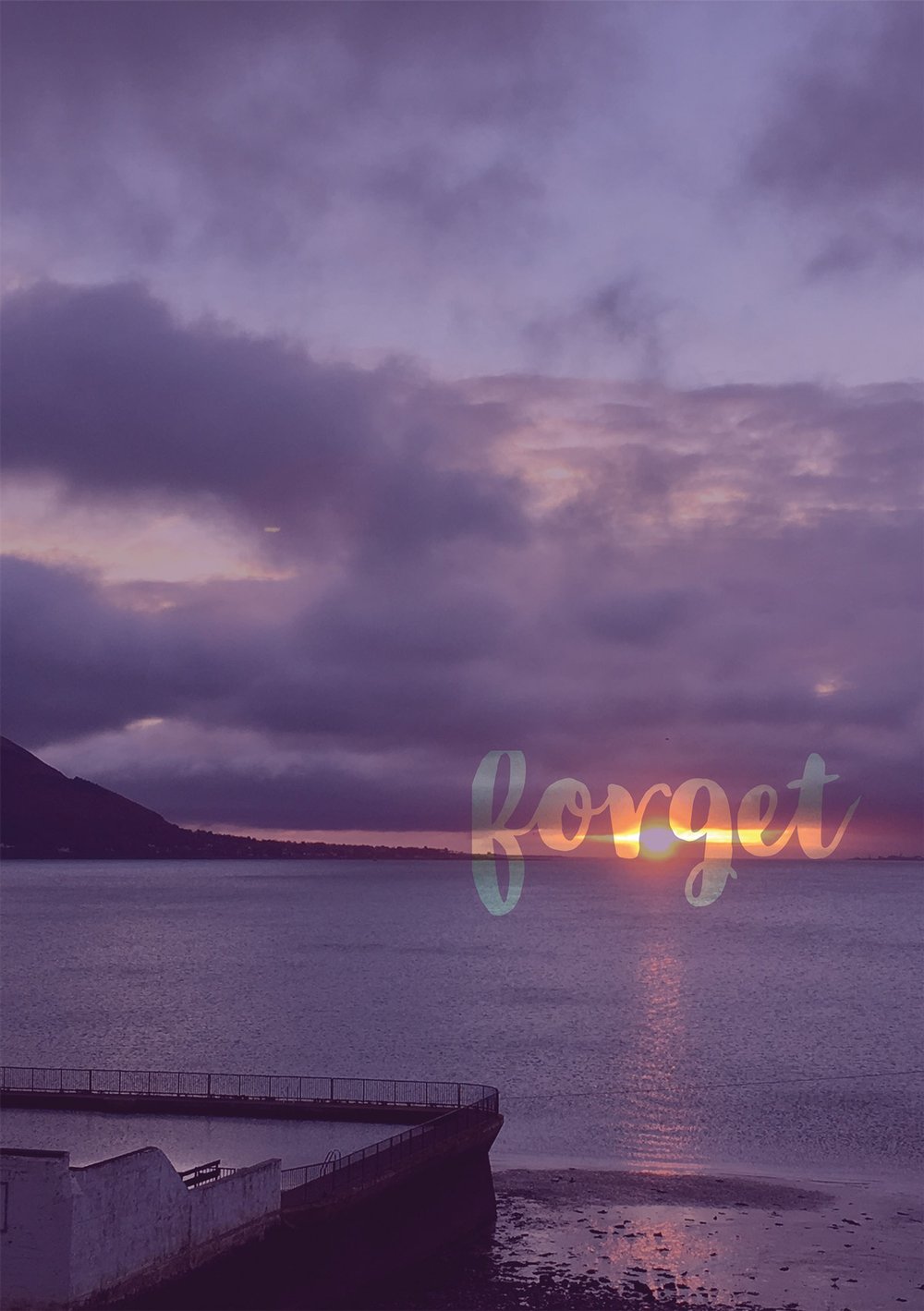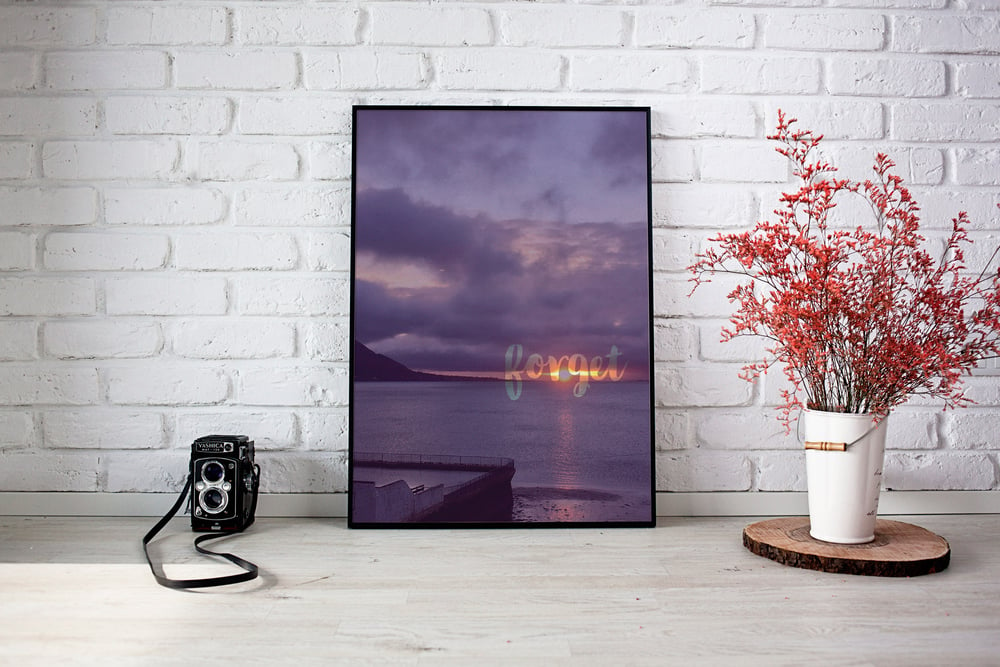 Forget
A beautiful sunset over Carlingford Lough. A chance to just sit and forget about all the stresses and struggles for a moment.
Carlingford Lough is a glacial fjord or sea inlet that forms part of the border between Northern Ireland to the north and the Republic of Ireland to the south. It's a beautiful part of the world to visit, especially if you're an adventurous type.
This photo was taken from the town of Warrenpoint in Northern Ireland, locally known as Warrenpoint Baths because of the prominent open air saltwater swimming pool that used to be popular during the 1950s and 60s.
It's very similar to the old Tynemouth outdoor pool just down the road from where I live so it felt strangely familiar.
+ Design by Mr Arteest.
+ Limited edition.
+ Signed, numbered and dated.
+ Printed on premium grade 300gsm FSC certified 100% recycled paper.
+ Each limited edition print comes supplied with an official certificate of authenticity.
+ Supplied unframed.
+ Prints are sent flat in a protective paper and cardboard envelope - no plastic packaging is used!