And I See Your True Colours...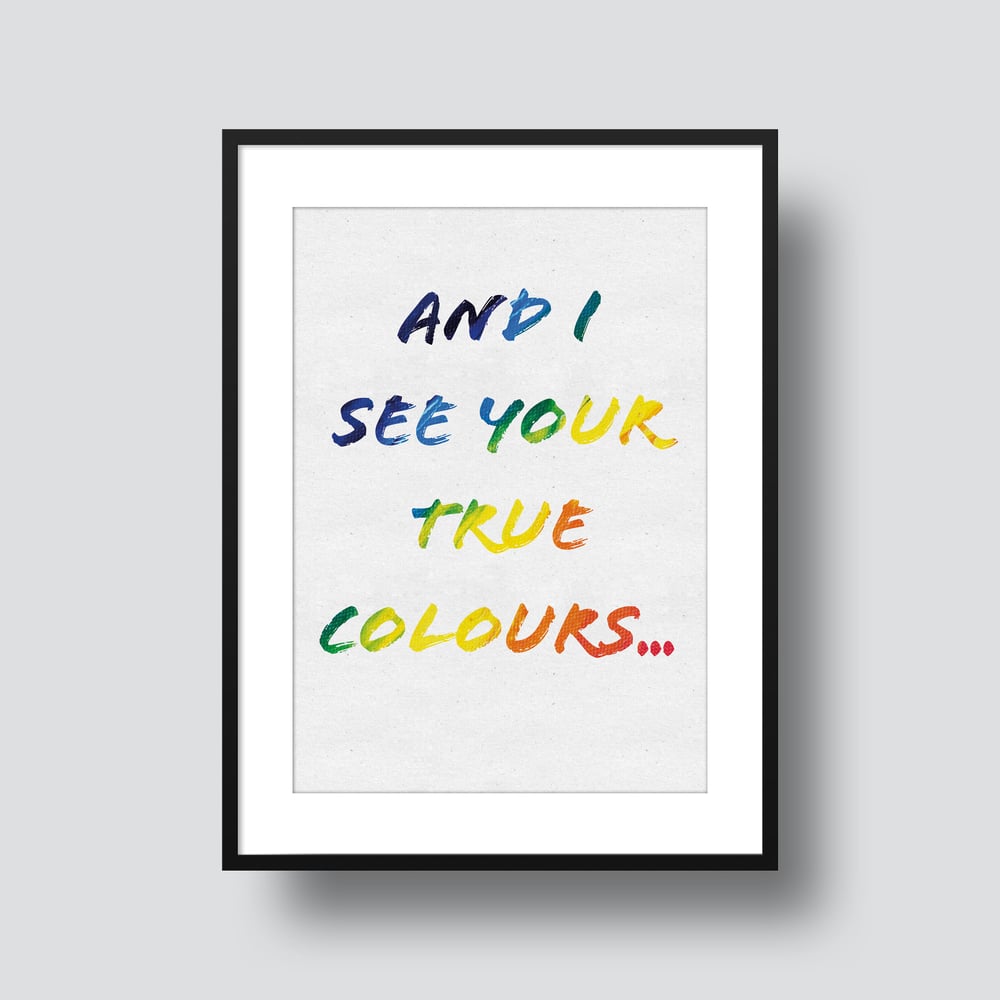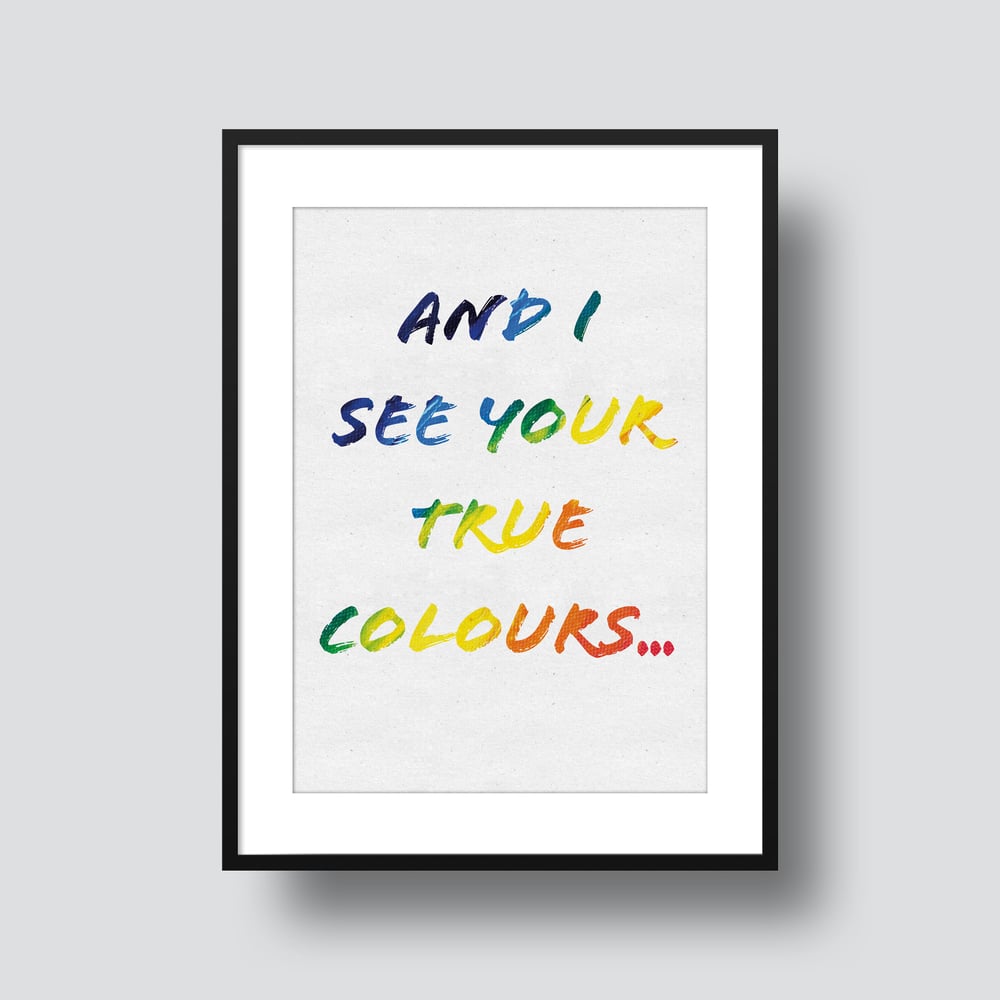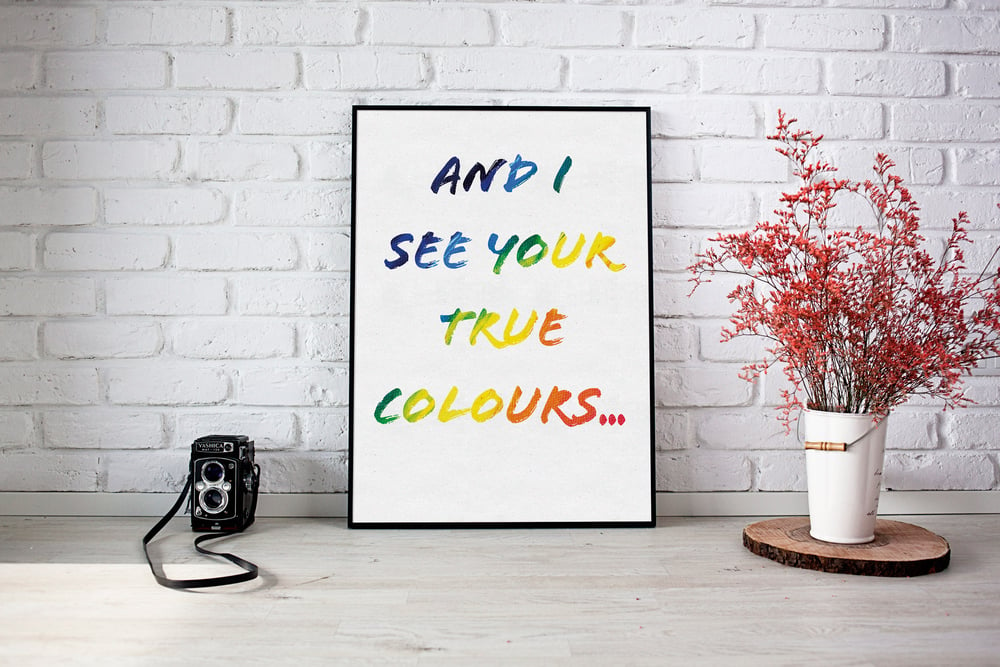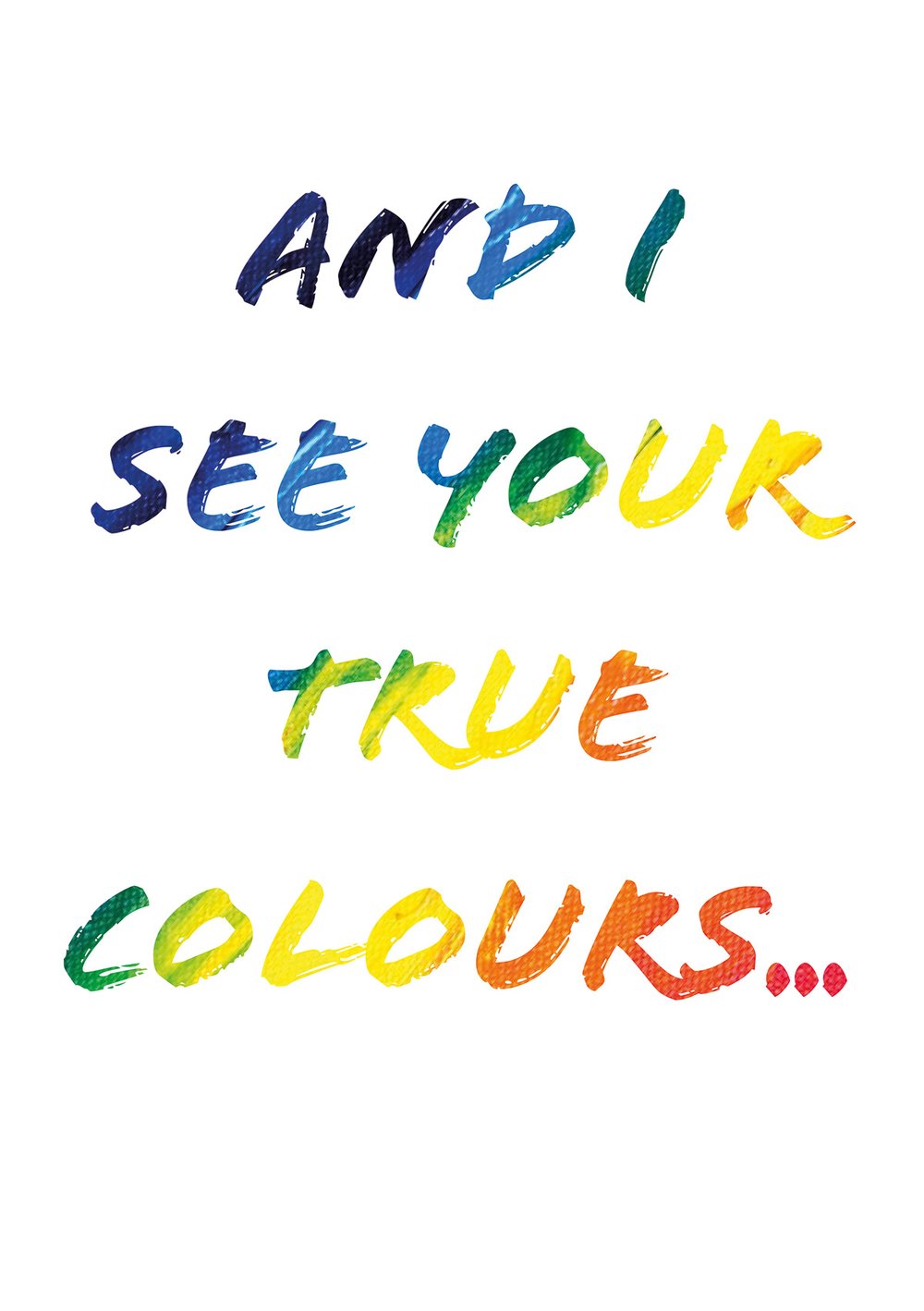 These song words originally sung by Cyndi Lauper have always been magical but they stuck with me even more when they were sung in the kids film Trolls by Justin Timberlake and Anna Kendrick. It was years ago that I saw it, but I love it just as much today.
And it's so relevant to many different events going on right now, everyone has a personality that should be allowed to shine through.
+ Design by Mr Arteest.
+ Limited edition.
+ Signed, numbered and dated.
+ Printed on premium grade 300gsm FSC certified 100% recycled paper.
+ Each limited edition print comes supplied with an official certificate of authenticity.
+ Supplied unframed.
+ Prints are sent flat in a protective paper and cardboard envelope - no plastic packaging is used!